Kinship carers Week 2020
Kinship Carers Victoria's podcast series for carers – podcast #11
Kinship Carers Victoria recently released the eight report on their longitudinal study of kinship carer families.
In this podcast, Director of KCV Anne McLeish discusses why the study was established, as well as providing an analysis of the latest report findings, which show that, for the most part, kinship care arrangements for the families in the study continue to be stable.
To play the podcast directly, click on the orange 'play' button above.
If you wish to download the podcast to play at any other time on a desktop computer, right click here, then choose 'save link as' and save the podcast. You can also click on the 'download' button at the top right next to the 'share' button, to do the same.
(This may take a few moments, depending on your Internet connection, as the podcast is an mp3 file 8MB in size.) Once downloaded, the podcast should play in your computer's media/audio player.
For play on mobile phone/tablet devices using iOS or Android operating systems, click on 'Listen in browser' to do just that, and either 'Play on soundcloud' or the soundcloud logo in the top right-hand corner to listen and/or add to a soundcloud playlist via the soundcloud platform. Alternatively, click here to play the podcast in your browser.
Itunes
To listen to the KCV podcasts in itunes, open itunes then type 'podcasts' in the search area. From here, type 'kinship carers' in the search area. The KCV podcasts are in the 'education' category.

Special wellbeing magazine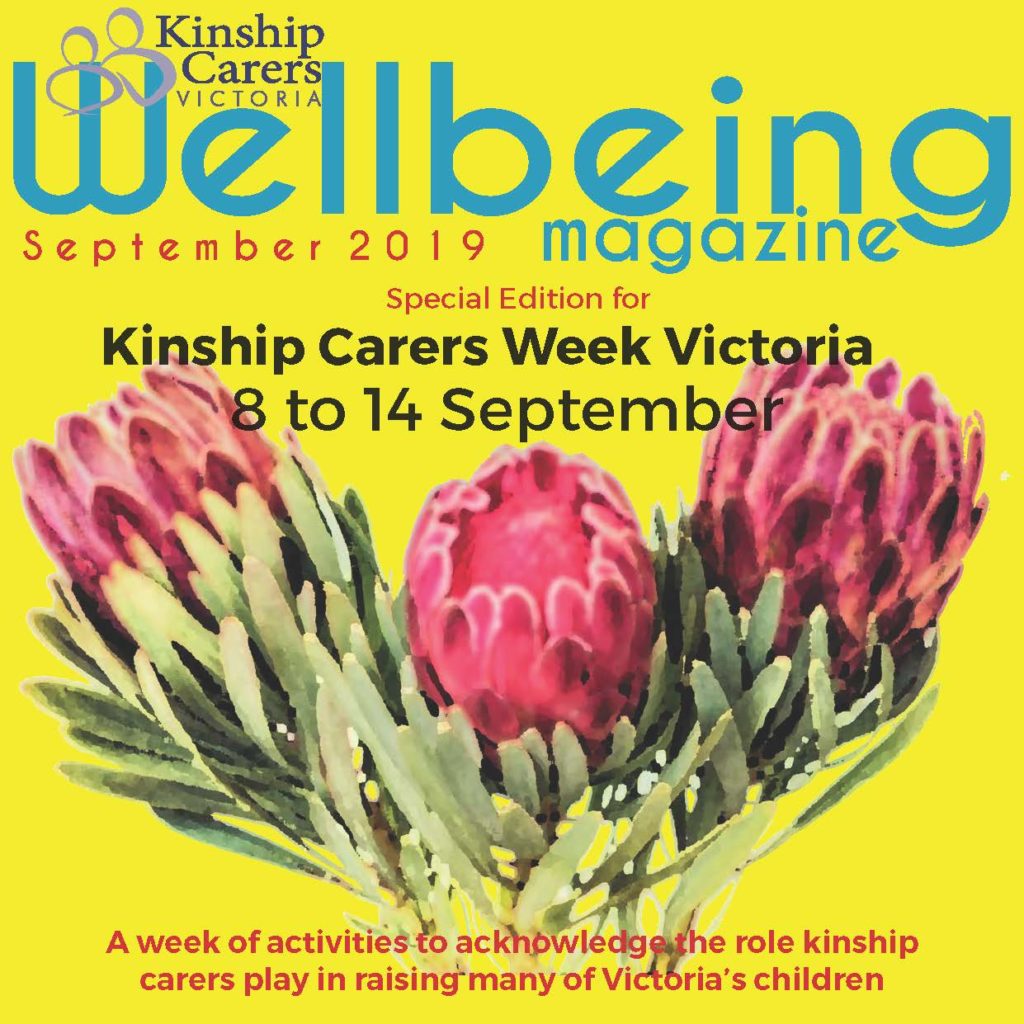 During Kinship Carers Week in 2019 KCV conducted an interview with The Hon. Luke Donnellan, Minister for Child Protection and Minister for Disability, Ageing and Carers.
To listen to the interview, click here.
To download a PDF copy of the transcript of the interview with the minister, click here.