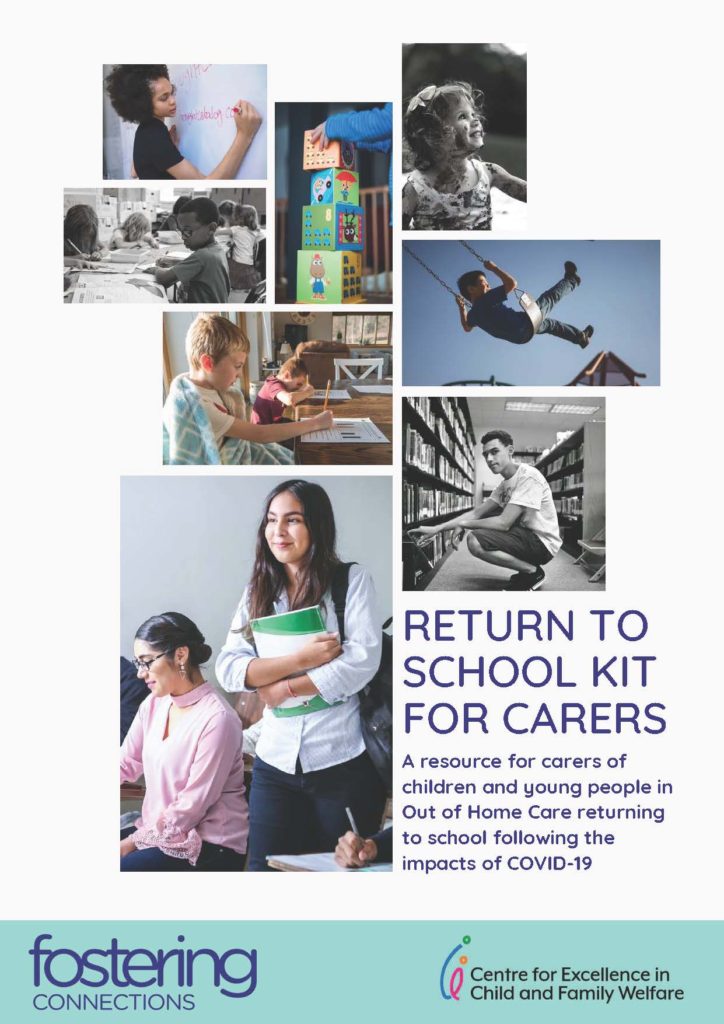 This resource has been put together to help carers of children and young people in Out of Home Care (OOHC) who are returning to school following the impact of COVID-19 (also known as Coronavirus).
This kit provides suggestions, tips, and resources for OOHC households. Each section includes:
• General information on the topic
• Tips and practical suggestions
•   Further resources
To download a PDF copy 1MB) of the Return to School Kit for Carers, click here.