GPV/KCV is proud to announce that we have our own artist in residence to travel to groups of kinship carers to conduct art activities with them. Marylyn Broomhall has agreed to be the GPV/KCV artist in residence and is now available to conduct workshops at support groups.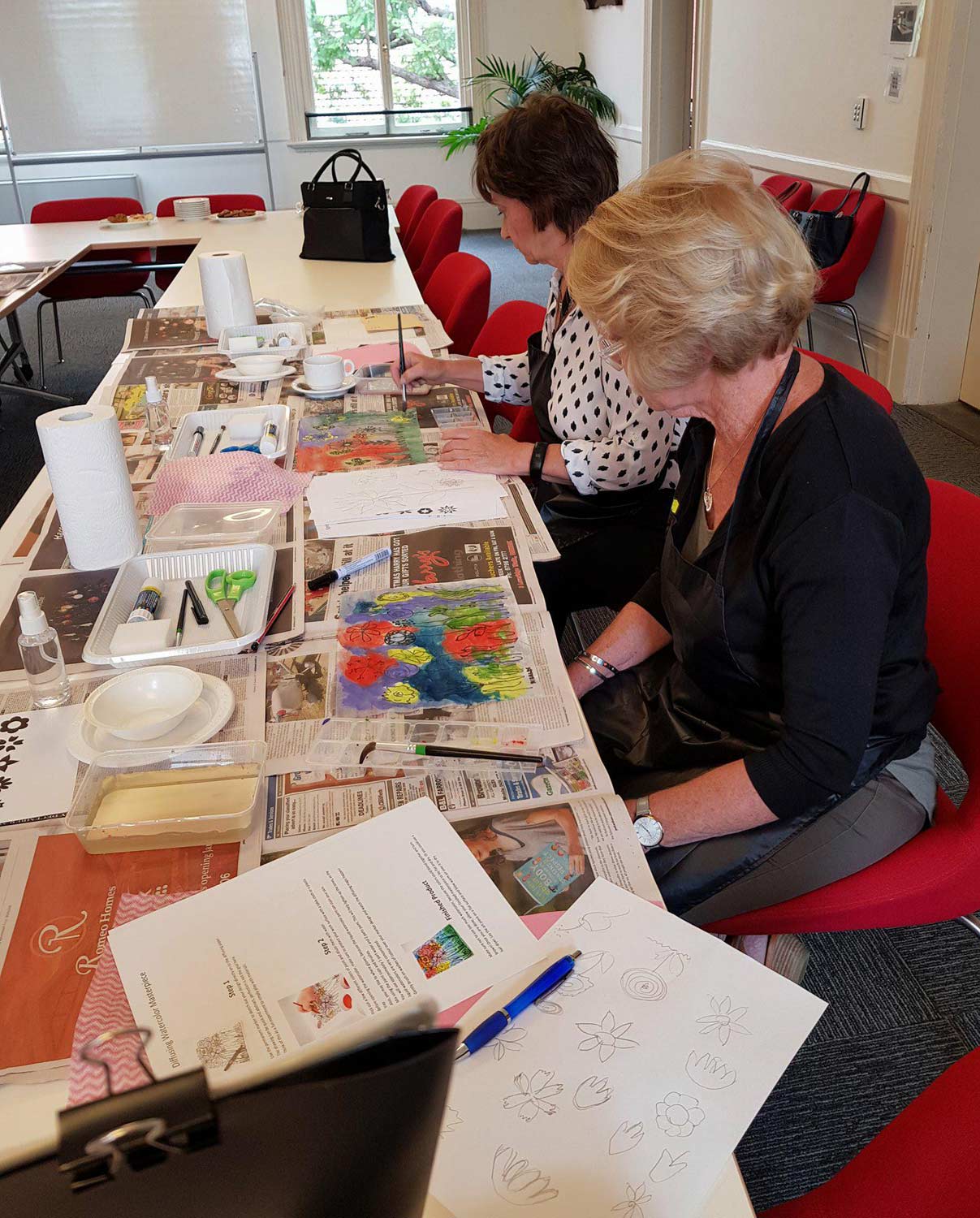 She will bring her own supplies with her.
Get in early to ensure a workshop for your support group!
Bookings are essential to GPV/KCV on (03) 93722422 or director@grandparents.com.au There may be a nominal charge for the cost of materials used
Outlined below is an example of the type of activity that will be offered. This and many more!
Diffusing Watercolor Masterpiece
Use the permanent markers to sketch out your design directly on to the diffusing paper.
The drawing can be quick and abstract, perfection is not the goal here. Think of this as a fun experiment to simply play with materials.
Next pick out a few different colors of paint and dilute them with water. You will use approximately 1-part water and 2 parts paint. Gently brush on washes of color over your marker design and watch the diffusing magic happen! Make sure not to use too much watercolor, because the colors could blend together and turn brown!
Once you are done, allow your finished masterpiece to lay flat and dry. Once it is completely dry, don't forget to it up on display for the world to see!